About the Five College Consortium
Five Colleges, Incorporated is an independent non-profit organization with 40 employees that is based in a 19th century home in downtown Amherst, with offices on each of our member campuses. In this section you'll find information about what we do and who we are.
For more than 50 years, the Five College campuses have collaborated to achieve as a group things they can't achieve individually. You'll find examples of these achievements throughout this website; you can also read an overview of the various administrative structures, funding sources, and processes used to initiate and sustain Five College agreements and programs in our Introduction to Five Colleges, Incorporated. But something that the numbers and web pages may not show about Five Colleges is the value that our constituencies--students, faculty, staff, and community members--receive from coming together, learning from each other, and striving toward shared objectives. Five Colleges serves as a fulcrum that leverages the collective power of our constituencies to accomplish common goals.
From our Executive Director
Welcome to the website of the Five College Consortium!
As you'll find when you explore these pages, Five Colleges exists to help our member campuses experiment, take risks, and save money. But our overriding goal is to build a robust community in which to live, work, and study.
We do this by bringing people together: professors, students, administrators, local leaders, even our college presidents. Some of our efforts are well-known, such as open cross-registration and a free bus service. But we also help the campuses pursue goals behind the scenes, such as by building a 55-mile fiber optic internet network, managing a joint library repository, and operating a shared risk management office, to name just a few examples. Evidence of all this consortial effort can be found in these pages.
We hope they inform you of the great work of the Five College campuses, and inspire you to reach across campus or community boundaries to engage with your neighbors.
Keep safe, and stay connected.
Dr. Sarah Pfatteicher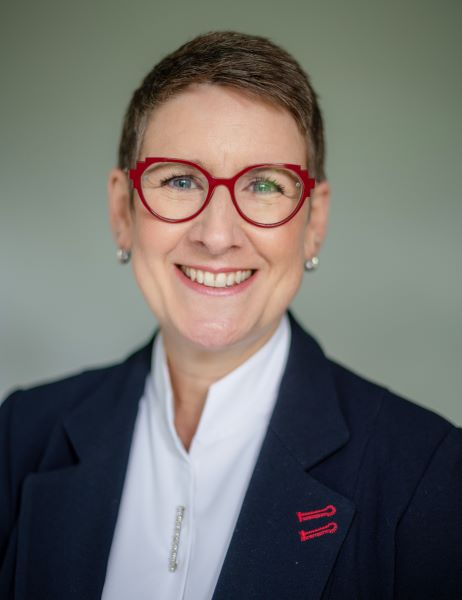 Our Member Institutions
The member institutions of the Five College consortium include top-ranked liberal arts colleges and a Division I research university; a young, unconventional campus and two of the oldest womens' colleges in the country. With the campuses linked by a free bus service, students are never more than a half hour from arriving at another campus to take a class, join an intramural club or socialize.
Strategic Planning at Five Colleges
The Five College Strategic Roadmap is a living document developed by our executive director, working with the Five College Board of Directors and other key leadership groups. The Roadmap serves as a tool to help us identify, understand, and act on challenges and opportunities as they arise. The original Roadmap was built over the 2018-19 academic year and officially adopted by the Board of Directors in September 2019, with the intent that it be revisited at the start of each academic year.
FAQs
Visiting
The Five Colleges office is located at 97 Spring Street in downtown Amherst, Massachusetts, two blocks east of the Amherst Common. 
Three of the schools are in Amherst, Massachusetts and the other two are in neighboring towns. It would be possible to do a "drive-by" of each school in one day, but one day is not enough time to take tours and do interviews. To do a tour, an interview, and perhaps visit with some students and faculty members or sit in on a class would take at least half a day on each campus. 
Three campuses -- Amherst, Hampshire and UMass Amherst -- are within 10-minute drives of one another in Amherst, Massachusetts. Mount Holyoke is a 20 minute drive from Amherst in South Hadley and Smith, in the city of Northampton, is a 20-minute drive from any of the other campuses.
Applying
Apply to every campus in which you are interested. Each campus makes its own admission and financial aid decisions and does not share its decisions with other campuses.
You will enroll at one of the five campuses: Amherst, Hampshire, Mount Holyoke, Smith or UMass. Grades from classes you take at other Five College campuses will transfer automatically to your home campus and will appear on your transcript. Your degree will be from your home campus.
Mission Statement
Five Colleges, Incorporated, sustains and enriches the excellence of its members -- Amherst, Hampshire, Mount Holyoke, and Smith Colleges and the University of Massachusetts Amherst -- through academic and administrative collaboration. The consortium facilitates intellectual communities and broad curricular and co-curricular offerings, affording learning, research, performance, and social opportunities that complement the distinctive qualities of each institution.