Partnership Programs
Partnership Programs represents a collaboration of campuses, schools, and community organizations working together to develop professional development opportunities for K-12 educators.
Five College Partnership Programs creates and coordinates professional development initiatives for educators, identifying resources for K-12 teachers, building college-community-school collaborations in areas of mutual interest, and strengthening the link among educators across western Massachusetts and from kindergarten to college. Beyond the Five Colleges, we also work with faculty members from other area colleges, museums, community-based organizations, and local businesses. The Partnership is guided by an Advisory Council made up of Five College faculty members and western Massachusetts school administrators and teachers. Partnership programs are developed by planning committees of school and college faculty.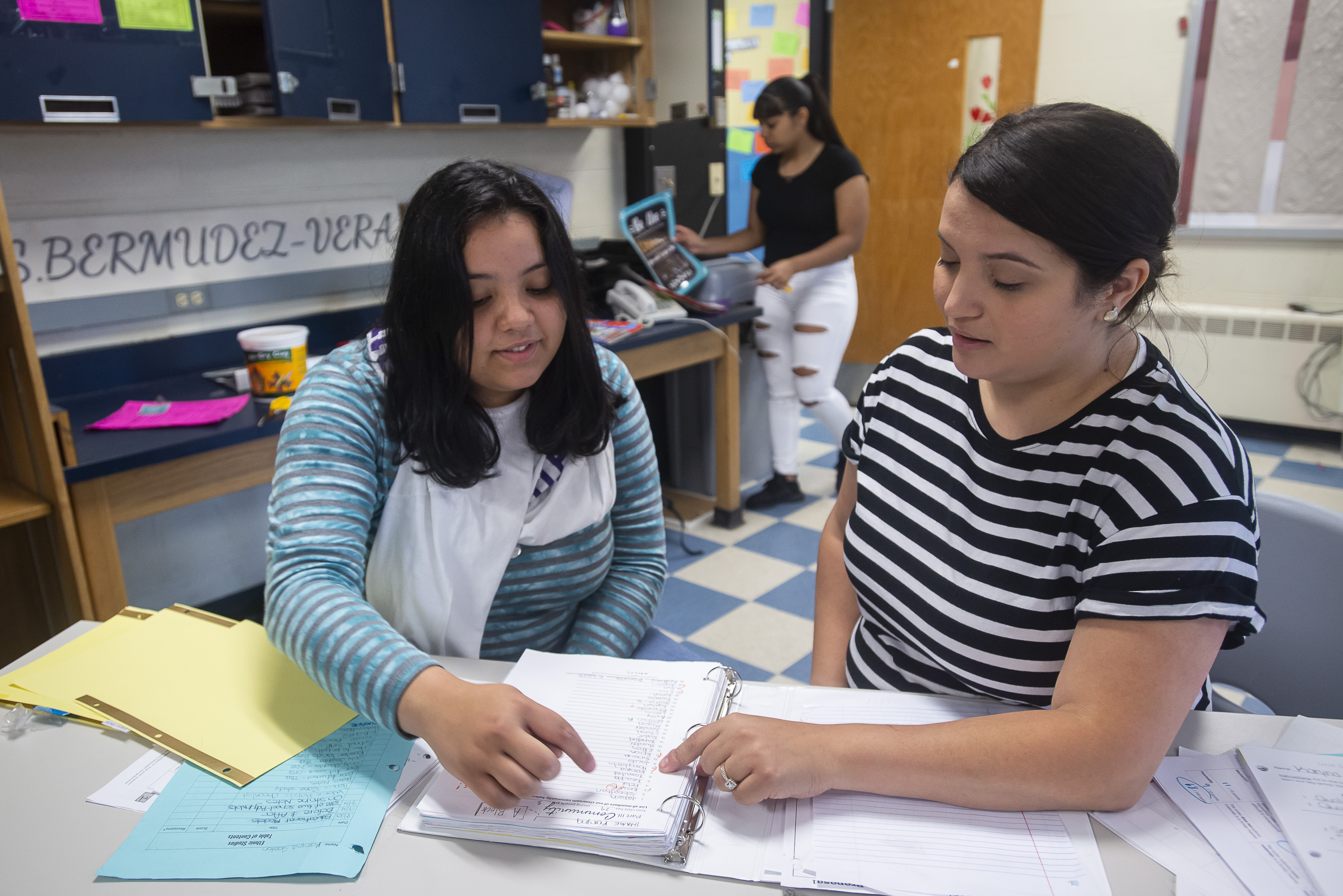 Paradigm Shift
Paradigm Shift is a regional collaboration helping Black and Latinx classroom paraeducators become teachers. Composed of more than 30 organizations including school districts, educator unions, teacher preparation programs, and workforce development groups representing Amherst, Northampton, Holyoke, and Springfield, the Coalition seeks to transform the teacher pipeline and create an educational workforce more representative of and responsive to students in the communities served by their schools. Increasing the diversity of teachers working in our schools in turn strengthens educational access, opportunities, and outcomes for Black, Latinx, and other students of diverse backgrounds throughout our region.
Additional Partnership Program Initiatives
Doors to the World: Global Children's Literature for Critical Multiliteracies offers professional development and accessible web-based resources that PreK to grade 3 educators can use to promote global literacy through critical engagement with culture as represented in children's picture books. Doors to the World East Asia: Teaching China, Japan and Korea with Global Children's Literature took place July 9-14, 2017, bringing together 18 teachers and librarians from across the U.S. to learn about East Asian languages, histories, and cultures, and about how to integrate that knowledge into their teaching.
Teaching Native American Histories, a National Endowment for the Humanities (NEH) summer institute for teachers, took place July 5-26, 2019, in the Wampanoag homelands of Cape Cod and Martha's Vineyard. Led by Alice Nash of the UMass History Department and Linda Coombs, program director of the Aquinnah Cultural Center, 25 teachers from around the country participated in the 2019 program. Native and non-Native scholars illuminated histories and issues organized around five themes: place, identity, land, historical trauma, and classroom resources, while engaging in-depth with Wampanoag communities.