Film and Media Studies
The Five College Film Council works to coordinate the study of film and video at all five campuses.

The members of the Council include faculty members drawn from a number of disciplines ranging from foreign languages to literature, history and media studies. They meet regularly to exchange information about courses as well as faculty appointments, and plan a coordinated approach to meeting common needs for instruction.
The Council sponsors an undergraduate film and media studies conference and an annual student film and video festival, both held during the spring semester.
The Five College FC Film Studies Announcements email list is open to faculty, staff and students interested in Film Studies to share announcements and information. Visit the Five Colleges Film Studies Announcements page to subscribe or unsubscribe.
The email list for Five College Film Studies Council business is for faculty members only. Visit the FC-Film-Council page to request to subscribe or unsubscribe.  Please contact the Five College Academic Programs office for more information about joining these email lists.
Faculty
Kara Lynch, Associate Professor Emeritx of Video Production 
Susana Loza, Associate Professor of Critical Race, Gender, and Media Studies
Abraham Ravett, Professor of Film and Photography
Lise Sanders, Professor of English Literature & Cultural Studies 
Hope Tucker, Assistant Professor of Video and Film
Alexandra Keller, Professor of Film Studies, Director of Film Studies Program
Anna Botta, Professor of Italian Studies and of World Literatures
Dawn Fulton, Professor of French Studies
Barbara Kellum, Professor of Art
Daniel Kramer, Professor of Theatre
Jennifer Malkowski, Associate Professor of Film and Media Studies
Richard Millington, Helen and Laura Shedd Professor of English Language and Literature
Fraser Stables, Professor of Art
Frazer Ward, Professor of Art
Joel Westerdale, Associate Professor of German Studies
Courses
Spring 2023 Film and Media Studies Courses
The Five College Student Film Festival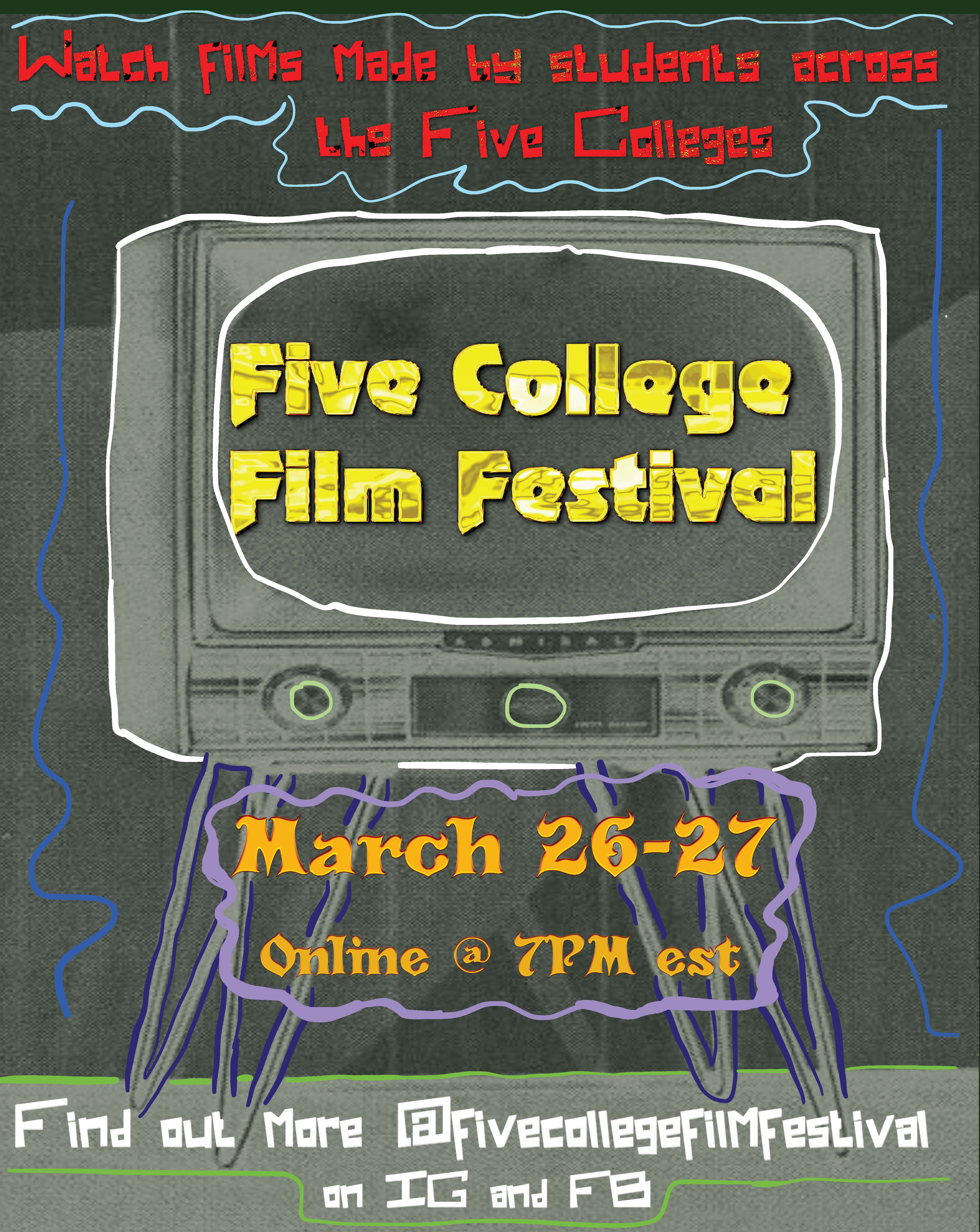 The festival will be held virtually via Twitch this upcoming weekend. Come watch the amazing films and support the Five College community at this year's festival! If you have any questions If you have any questions please feel free to email us or contact our Student Director Amparo Saubidet. You can keep up to date with the festival via our Facebook and Instagram.

Mission Statement

This year, as in many years past, the Five College Film Festival's mission is to share the stories of students from across the Five Colleges through the medium of film. In line with last year's theme and mission, we will be encouraging the submission of films that look critically at structural inequalities within any of the intersecting frameworks and identities of race, ethnicity, class, gender, sexuality, disability and or nationalism. We hope that all students, regardless of background or experience with filmmaking, share their stories.